The Music Teachers' Board is pleased to announce the launch of our Interactive Music Theory. This ground-breaking approach to music theory provides:
Interactive Courses: helping students learn and understand the requirements for each grade
Practice Questions: helping students consolidate the knowledge they have acquired
Graded Exams: offering Ofqual regulated qualifications
Propelling theory into the 21st Century, MTB Theory enables learners to enter notes onto staves with ease akin to online music publishing programmes, listen to sounds and musical examples, and interact with online keyboards.
This has been made possible by MTB's partnership with Artusi, the leading provider of interactive tools to help teach music theory and aural skills. Artusi, which launched in January 2020, now serves tens of thousands of students in dozens of countries worldwide. Artusi is led by a team of music theorists, professional musicians and programmers trained at Harvard, Yale, MIT, the University of Michigan, the Eastman School of Music and the Boston Conservatory, among other leading institutions.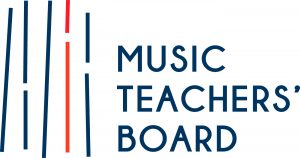 By bringing together listening, writing, and playing music, MTB's new online theory allows learners to understand the true relevance of music theory. The experience has been made refreshing, fun and engaging so that students will want to learn and enjoy developing their understanding of theory, alongside preparing for each of their Instrumental Grades.
Artusi CEO Jessamyn Conrad said, "MTB and Artusi are the perfect partnership. MTB's platform is already at the forefront of graded music performance examinations, and we both share the ethos to modernize music education and make it more accessible to students worldwide."
MTB's Theory Courses and Practice are now available from the Foundation Grade through to Grade 5, with 'Exams', which can be taken flexibly at any time, launching on the 12th December 2022.
Users may sign up and go to the "make an entry" page to access a Free Example Chapter from MTB's Grade 1 Theory Course.
To learn more visit our Music Theory Page or view our Interactive Theory Introductory Guide below.